Synonyms:
Nittele, NTV, 日テレ, Nippon TV
Established:
Oct 28, 1952
Nippon Television Network Corporation, also known as Nippon TV, with the call sign JOAX-DTV, is a Japanese commercial broadcast television network. It is a subsidiary of the certified broadcasting holding company Nippon Television Holdings, Inc. and also the flagship station of the Nippon News Network and the Nippon Television Network System.

(Source: Wikipedia)
Available At
Resources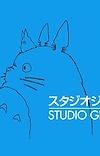 Nippon TV Acquires Studio Ghibli as Subsidiary
Nippon Television Holdings Inc. announced on Thursday that its consolidated subsidiary Nippon Television Network (Nippon TV) has reached an agreement to make Studio Ghibli its subsidiary. The company will acquire 42.3 percent of the shares from multiple individual shareholders b...